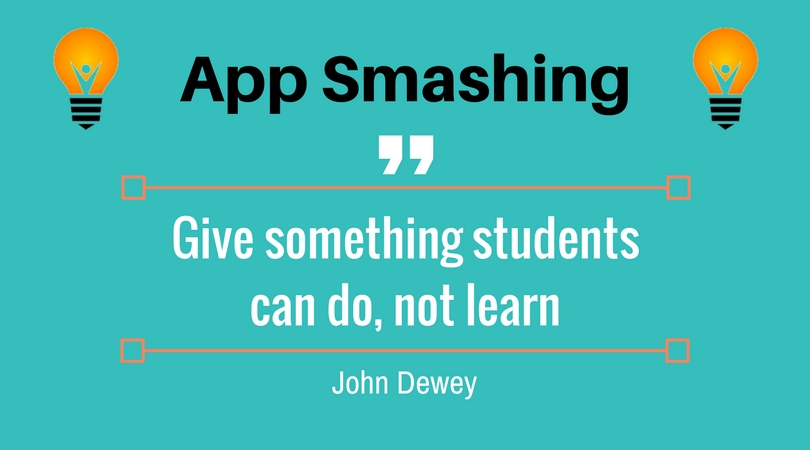 App Smashing
Published on March 1, 2018 by helm
What exactly is App Smashing??  Simply put, App Smashing is the process of using multiple digital tools or apps to create a project or complete a task.  
John Dewey was right, so long ago: "Give the pupils something to do, not something to learn; and the doing is of such a nature as to demand thinking; learning naturally results."
There's an App for That
Not long ago, Apple's iPad and SMARTphone campaign included the slogan "There's an app for that," to advertise the versatility of the device.  Today, apps are not only available at the iTunes store and app smashing is not just for iPads. Students and teachers alike are finding creative ways to utilize the best parts of a variety of apps and web based tools that are then blended or "smashed" together for a final product.  Many of the apps provide inspiration to help demonstrate their learning.
THiNKtech is ready to help your staff become aware of the app smashing process and provide useful examples to create powerful student projects.  Through our PONDRR philosophy and approach, we help teachers create their own projects that focus on critical thinking skills, collaboration, and the steps of reflecting and revising one's own work.
Teachers will learn how to take the next step in their digital conversion through screencasting, video creations, digital learning logs and more.
Contact THiNKtech to schedule your own App Smashing professional development session.